Meenakshi Sundareswarar Temple or Temple of Meenakshi Amman is a historic Hindu temple located in the city of Madurai in Tamil Nadu. This is one of the most famous temples in India which is known worldwide for its architectural beauty and impressive. The Hindu temple is the place that is reserved for spiritual and religious activities including prayers and rites similar.
Sri Meenakshi temple of Madurai is dedicated to Lord Shiva and his consort Goddess Meenakshi (Parvati). Goddess Meenakshi is an incarnation of Goddess Parvati, who is worshiped mainly by South Indians. The architectural wonder of this sum templeis a testament to the rich Dravidian culture. Some of the highlights of this temple are colossal:
The architecture of the temple:
This temple was built by Kulasekara Pandyan 2000 years ago. The colossal structure of this temple is one of the best preserved monuments of the Dravidian style of temple architecture. Architectural and sculptural magnificence is the aspect of this temple which makes it popular worldwide. The premise of the temple is surrounded by a high wall, which is adorned with several paintings and sculptures. The main deities of this temple are Lord Sundareswarar and Goddess Meenakshi, whose shrines are surrounded by the number of small chapels and magnificent pillared halls. Among the great number of the most striking structures are the 12 gopurams are known for their brightly colored paint and decoration of stucco figures of deities, animals, monsters, demigods and celestial nymphs.

Ashta Shakti Mandapam:
This is located at the eastern entrance of the temple, which is known for his 1008 socket. On festive occasions, these lamps are lit, offering spectacular views of this place. Pillars of this structure are known for their sculptures representing stories about the birth of Meenakshi and LordShiva Thiruvilayadals (miracles). These pillars are carved in different mythological themes that fascinates visitors.
Meenakshi Mandapam Nayakkar:
It is located next to the Astha Shakti Mandapam which is known for its 110 pillars. These pillars are famous for their beautiful carvings based on various religious and nonreligious. An animal figure with lion body and the head of an elephant named Yalli is very beautiful.
Porthamarai Kulam (Golden Lotus Tank):
This is the sacred lake located within the premises of the temple, where devotees take bath. According to Indian mythology Indra is believed to be bathed in this tank to wash away their sins, and then worship Lord Shiva with golden lotus tank. Surrounded by the broker that is known for its beautiful sculptures based on various religious topics. The pillars on the north side of this corridor are decorated with 24 poets of the Third Tamil Sangam.
Some of the famous attractions of the great Dravidian style building are Oonjal Mandapam, Swami Sundareswarar Sanctuary, Kalyana Mandapam, Aayiram Kaal Mandapam or thousand pillar hall and many more.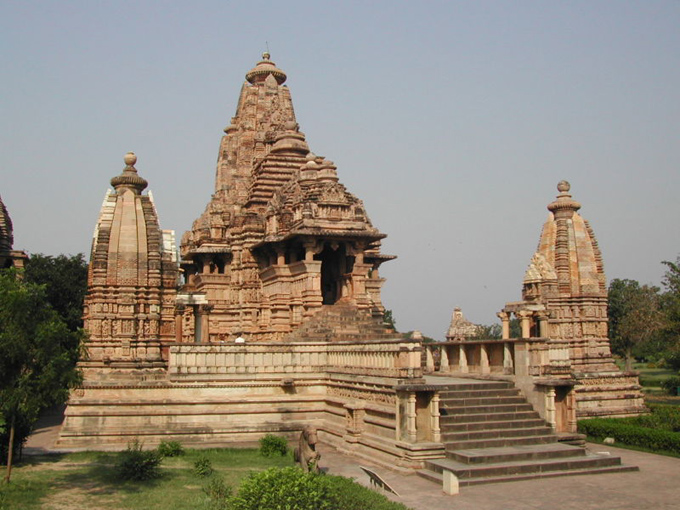 Ashta Shakthi Mandapam
Porthamarai Kulam