A trip to Peru is fascinating and magical. Variety of landscapes travel to Peru from the coast of the lush desert mountains and fertile valleys, sampling their tasty seafood and absorption of its ancient culture among the most interesting experiences in South America. Places of interest in Peru is an experience of another world. It offers a wealth of scenic landscapes and cultural mix is ​​evident in the architecture and customs. The first experiment makes the traveler curious to know more.

Visit Machu Picchu, the most recognized of the Incas, located in the southern Peruvian Andes in a unique and mystical. Touring this holy place is to witness an archaeological site with architectural and engineering innovations that have survived the centuries. There are no words to describe the magnificence of a scene that has become one of the most popular destinations for tour operators in Peru.

Cordillera Blanca is the perfect place for hiking, climbing, cycling, rafting or just enjoying the highest mountain in Peru. Huascaran National Park, including all the Cordillera Blanca above 4,000 m, and because of its Biosphere Reserve by UNESCO in the world, visiting this part of central Peru is a dream come true for lovers of nature and archeology.

The famous Nazca lines, located in the southwest, are a set of gigantic ancient zoomorphic and geometric shapes, some simple and more complex. All images are projected onto the surface and can be viewed in its entirety only from the air. There are more questions than answers about how between 200 BC and 700 inhabitants of this desert are able to draw pictures on the floor so immense. Nearby is the Cerro Blanco, who, with a height of 2078 m is the highest dune in the world, an ideal destination for sandboarding and paragliding in Peru.

Peru is a country with a strong indigenous tradition that can be seen in the colorful markets where it can be seen as each element of a little masterpiece. Pisac, a small village in the Sacred Valley is one of the best ways to see how the Quechua tradition is experienced today. The Pisac Sunday market is well known and is ideal to have direct contact with people who are selling their products. At the same time, Pisac is an ideal starting point for the trip to Peru, visiting archaeological sites, landscapes and flora and fauna.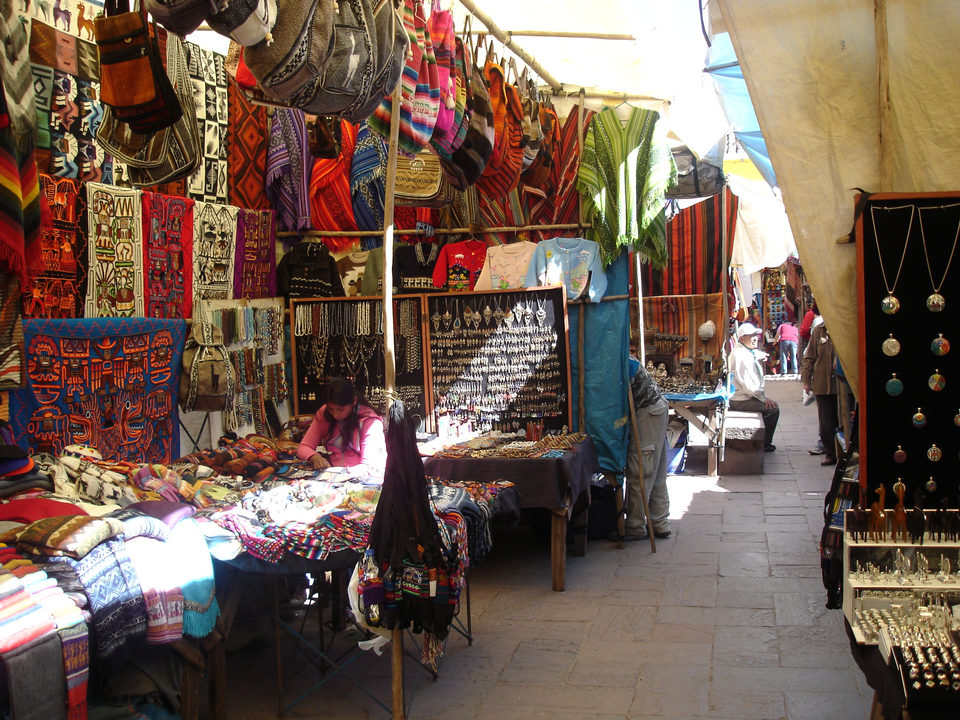 Pisac
The famous Nazca lines
Cordillera Blanca
Machu Picchu